Hey everyone!
As you may be aware – today is Monday, and the more astute readers will remember that we did our Pixel Pressure Cooker on Thursday last week.
So, apologies for the late post 🙂
This week's Pixel Pressure Cooker was pretty interesting and different, because we worked with a guest artist – Cellusious. Cell is a talented artist we've followed on Twitter for awhile, and we thought it'd be a ton of fun to get him in a quick jam. He did not disappoint! It was a treat for us and our viewers to see his painting methods – he cranked out an incredible amount of artwork in the hour-long jam, and you can watch it here:
[youtube https://www.youtube.com/watch?v=C3JUjiR80Lo]
Now – coming into this jam, we didn't have a super solid plan for what the game play would look like, as we wanted to give Cell free reign on the visuals. And, partly because we were distracted by all the awesomeness landing in our assets dropbox folder – we kinda failed to turn it into a complete game at the end of the hour!
Here's an animated. gif of what the game looked like at the one hour mark: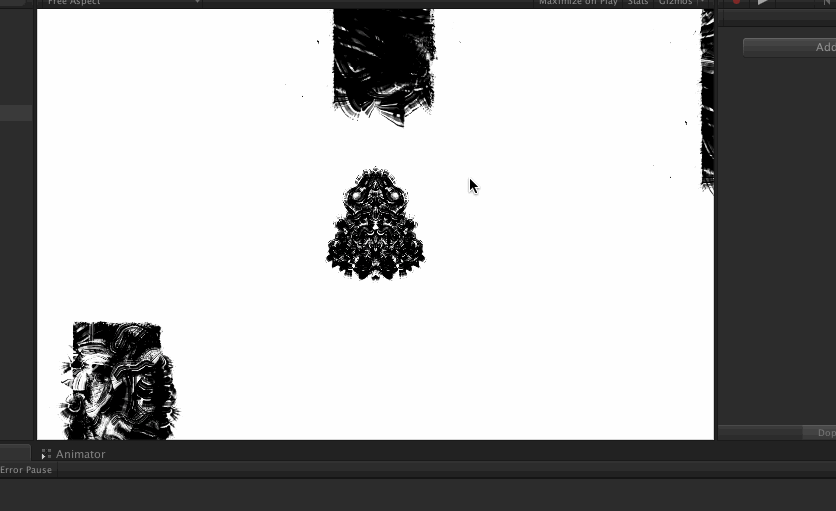 So – we decided that instead of tossing this up as a "playable" game, we're going to spend a few more hours on it and turn it into something that's more representative of the final concept Cell drew: