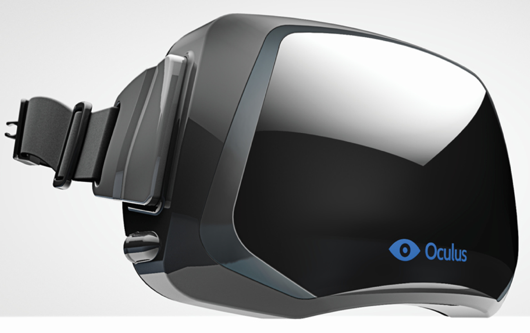 If you follow us on Facebook or Twitter, you may have know this was coming – we're adding Oculus Rift VR integration to Race The Sun!
In fact – when we realized that we had an opportunity to show the game to some press at PAX, we decided to jump on this right away. I borrowed two separate development kits (thanks Greg Shives from High Iron Studios, and Eric Weiss from Madison Media institute!) and got the basics working.
Here are some thoughts from Landon Robinson at Machinima, who got a chance to play it at PAX.
The integration isn't quite ready for primetime yet; we've still got to work out some bugs with the menus, and we'd like to add some in-game calibration tools to make the experience great.
But look for it in a future update!
Now might also be a cool time to remind people that we're on Greenlight, and that Race The Sun is available now.