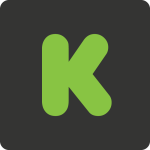 After much discussion, thought, and input Aaron and I have decided to create a Kickstarter campaign for Race the Sun. I want to let you in on some of the reasons why we believe that this is the best route forward for the game – and why you should back us 😉
For those who are like "A Kickstawhat?"; Kickstarter is a crowd funding platform where people with creative ideas ask for support from people who want to see those ideas happen. More Here.
Reason 1: Time
Since Race the Sun preorders aren't enough to support us at this point, Aaron and I have taken on several "side-jobs". These jobs allow us to pay our bills (mostly) and take care of our families, but they take away time from Race the Sun. We really want to focus on the game and get it done as quickly as possible and funding would make that happen by letting us work on the game full-time.
Reason 2: Features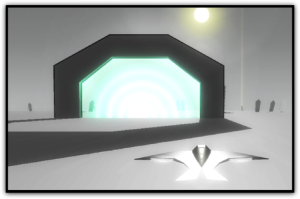 We have released an alpha demo of the game that focuses on a single-player highscore experience. While this is a ton of fun, we really want to release the game with a bit more depth. Kickstarter backing would allow us to make a unique relay-style multiplayer system as well as a set of powerful mod tools part of the initial release. See the Kickstarter video for a detailed explanation of how these features will work.
Reason 3: Community
Kickstarter is all about community, and so are we! We don't just want to make a game and throw it out into the world. We want to create alongside a group of like-minded gamers – listening to them and incorporating their input into truly unique games. Kickstarter is the perfect place to find more friends who are interested in what we are doing and connect them into the community.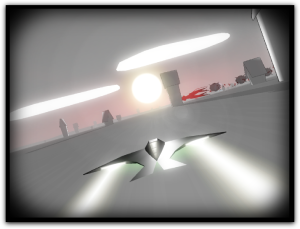 The campaign launched today and things are are going really well! We are getting positive feedback on the game (which is super encouraging) and we feel like the video we made finally casts a clear vision for what Race the Sun can be. If you have a few minutes check it out the Kickstarter Page and help us take Race the Sun to the next level!