We've been really busy this past couple weeks, so this will be just a quick update!
The Money Situation
Forest wrote up a post the other day with some thoughts on bootstrapping. It's awesome that we've been able to work on games nearly full-time for almost 6 months now, but the truth is, it's not yet profitable, so we're doing the best we can. Right now that means taking on some other work. We're pretty hopeful that things will turn around soon with some coming announcements we're sitting on!
Game Updates
We got a system in place for game update downloads, which took a bit longer than we had hoped. FastSpring doesn't yet handle file updates, so we had to roll our own backend of sorts. But we're pretty happy with how it works! The game will now check for a newer version and guide you to a download page if there is one, and uploading new versions is a very simple process as well.
I also got the basics of a world editor working this week, which is helping us create some more interesting patterns for the obstacles in the world. We're thinking that it would be awesome if we could open this up to players and let people create their own worlds and share them with each other. What do you think?
Early buyers should be able to see some of these new patterns soon. It definitely gives the game a new feel!
Here's an early shot: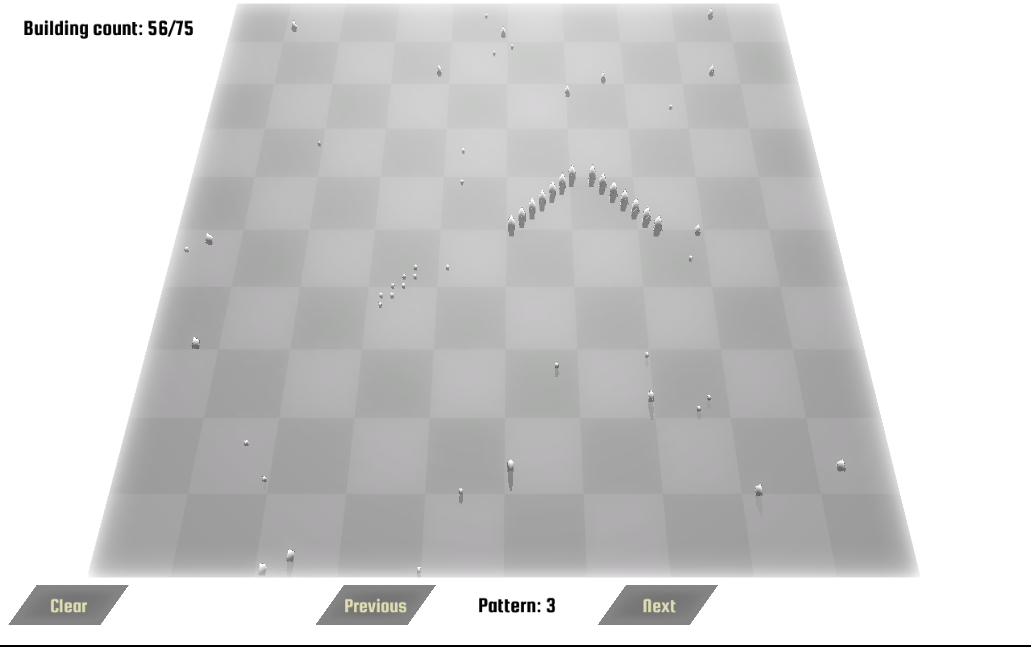 Other News
We're  working on a teaser trailer that will reveal a bit more story for the game, and we're also working very hard on a build that we hope to submit to the IGF next week.
And as I alluded to – we're thinking a lot about PR and how to get the word out about the game. Hopefully you'll be hearing a lot more about us soon in the news!