It's been a long journey through setbacks and obscurity, but we can see the light!
We are very pleased to announce that Race The Sun will be coming to Steam on December 9th, 2013. That's just about 2 weeks from now!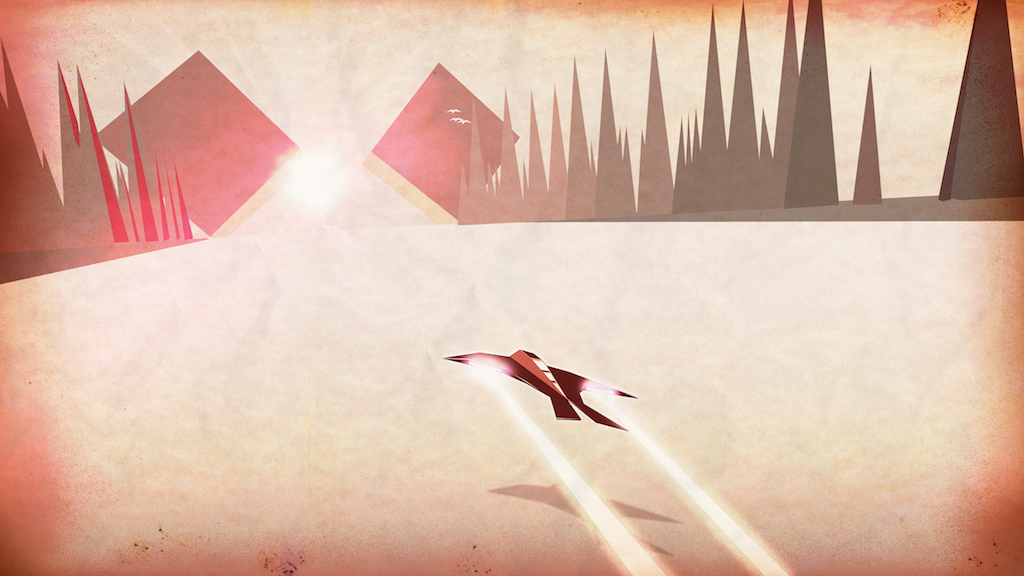 Here's a  summary of what we've been through with this game:
We launched our Greenlight campaign way back on August 30th, 2012 – right at the beginning of Greenlight's existence, and early in the game's development. We struggled to get upward movement early on, but we continually listened to our community's feedback and kept improving the game. We launched a Kickstarter in January, and just barely made it through successfully with a last-minute surge, after going back to the drawing board mid-campaign and re-creating the game world from scratch.
We finally launched the game's 1.0 version in August of this year via our website, still a long way from being Greenlit. After a month of  sales, we came to the game community with a blog post talking about our situation: the sales numbers weren't terrible, but they also weren't on a path that was going to sustain us for continued development at Flippfly.
That blog post caught a lot of attention, and started an upward surge on Greenlight. We were covered by several big YouTubers and most major gaming sites, and for a moment, Race The Sun was at the forefront of the conversation on Twitter. We decided to try and keep that momentum going with the "Not on Steam" sale, to help us and other indies struggling with visibility. This idea was a huge success – and ironically, just a couple hours after launching the sale, Race The Sun was greenlit at last!
Our launch on Steam is a testament to the power of community, and sticking with something you believe in. We wouldn't be here without our fans, the support of the indie community – and perhaps a good dose of stubbornness.
So, enough history – Here's what to expect from the Steam version's launch:
FEATURES
Achievements: We've got a bunch of 'em.
Cloud Saves: You'll be able to transfer your existing save game into Steam cloud, and then it'll be available everywhere.
Trading Cards: Created by SamCube, the artist who made our poster (see example artwork above!)
Leaderboards: Both daily and all-time Steam leaderboards, with filters for global/friends/my scores.
Workshop: You'll be able to browse and share user worlds on Steam Workshop, as well as rate, comment, etc.
Big Picture Mode: The game looks great on HD screens, and we have controller support for everything but the level editor.
We have a ton of other ideas that make use of Steam features and more. We hope to keep updating the game as long as people are enjoying it!
EVERY CUSTOMER GETS A STEAM KEY
Just to be clear: everyone who owns the game now, or buys it in the future from our website, GOG.com, or anywhere else it becomes available, will get a complimentary Steam key!
These will be delivered via your Flippfly account page (http://flippfly.com/my-account/) around the release date. We'll send an update via our mailing list when these are available. If you've bought the game but haven't created a Flippfly account – see your Humble download page or your "Game Shelf" on your GOG account page for instructions.
 FOLLOW US
If you'd like to follow our progress with Race The Sun and more – be sure to 'like' our Facebook page, or follow us on Twitter.