Hey Race The Sun: Challenge Edition Players! Thank you so much to everyone who sent in feedback on our recent survey. Your support is the reason we are able to keep things running. 
In just 5 days, we received 2323 responses! That's incredible. We read through every note, and are excited to release our roadmap to our players.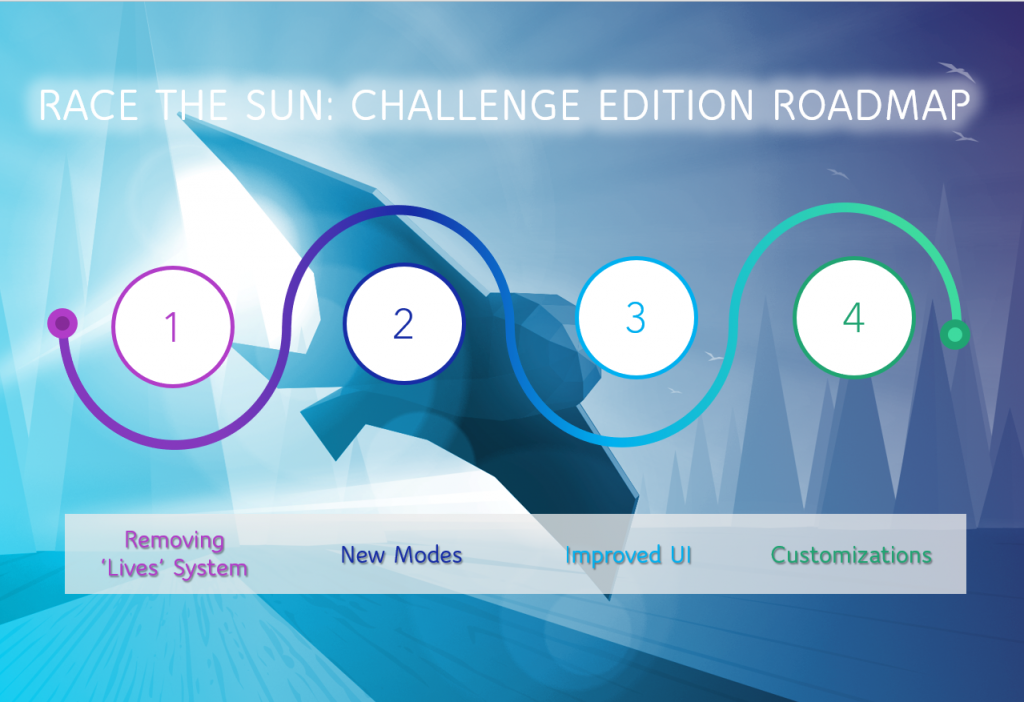 Removing Lives: We heard you loud and clear: You don't like the "lives" system, so we're going to get rid of it. The "full version" that currently grants you unlimited lives will instead contain additional modes and eventually even more content.
New Modes:  We are adding two new game modes to the "full version" experience: Apocalypse and Sunrise. Players of the original Race The Sun may be familiar with these. Apocalypse is a super difficult mode, and Sunrise is a more chill, Zen-like experience.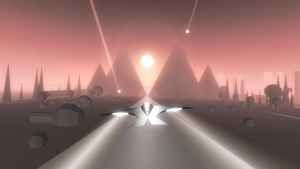 Apocalypse Mode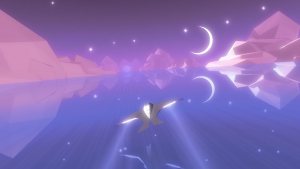 Sunrise Mode 
Improved UI: We'll be doing a major redesign on the UI to showcase your customized ship in a new "home" environment.
Customizations: We're not ready to share details yet beyond this, but we are planning exciting new content including more customization options and additional ship levels.
WAIT, WHAT ABOUT… If you don't see your suggestion listed above – don't fret! These are simply the first of many features and improvements we are working to roll out.
If you have no clue what Race The Sun: Challenge Edition is, click here for the Google Play Store and here for the App Store listing! RTS: CE is a mobile game inspired by arcade games of the past with a focus on high scores, short game sessions, and pure fun mingled with nerve-wracking tension.
Want to get early beta access to these features and get notified as soon as they're live? Join the Flippfly Discord, and select the option in the welcome channel to join the Race The Sun:CE Beta group.